A Step Into Generosity
Living by spiritual principles brings with it the real joy of a heart renewed and restored to right relationship: when my spirit is lost, when my focus is locked onto material values, when my soul is suffering from a dis-ease - then I cannot know what it means to be free.
The many cultures we live in can distort the voice of the One who has created us to do no harm to another person, place, or thing. Life has a way of distracting us from our original purpose and design. To recover our spiritual selves is the greatest gift we can be offered by a generous God. To find what had been lost is to know the power, the generosity, the compassion of God.
To acknowledge the truth of who we are and who we are not can teach us the truth of who we can become. There is no more appropriate response to such a life than to give it away. Right living is the key to open and change our hearts. Openness of mind and heart is the key to finding our way back HOME. Walking humbly upon this day is the key to remaining right-sized. Remaining right-sized is the key to our own generosity of heart that allows us to be willing to give to others what we have freely received.
The TRUTH has set us FREE: we have reason to rejoice and be glad.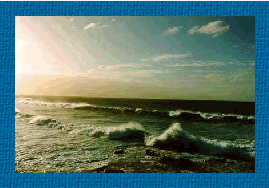 "A journey of a thousand miles begins with a single step."